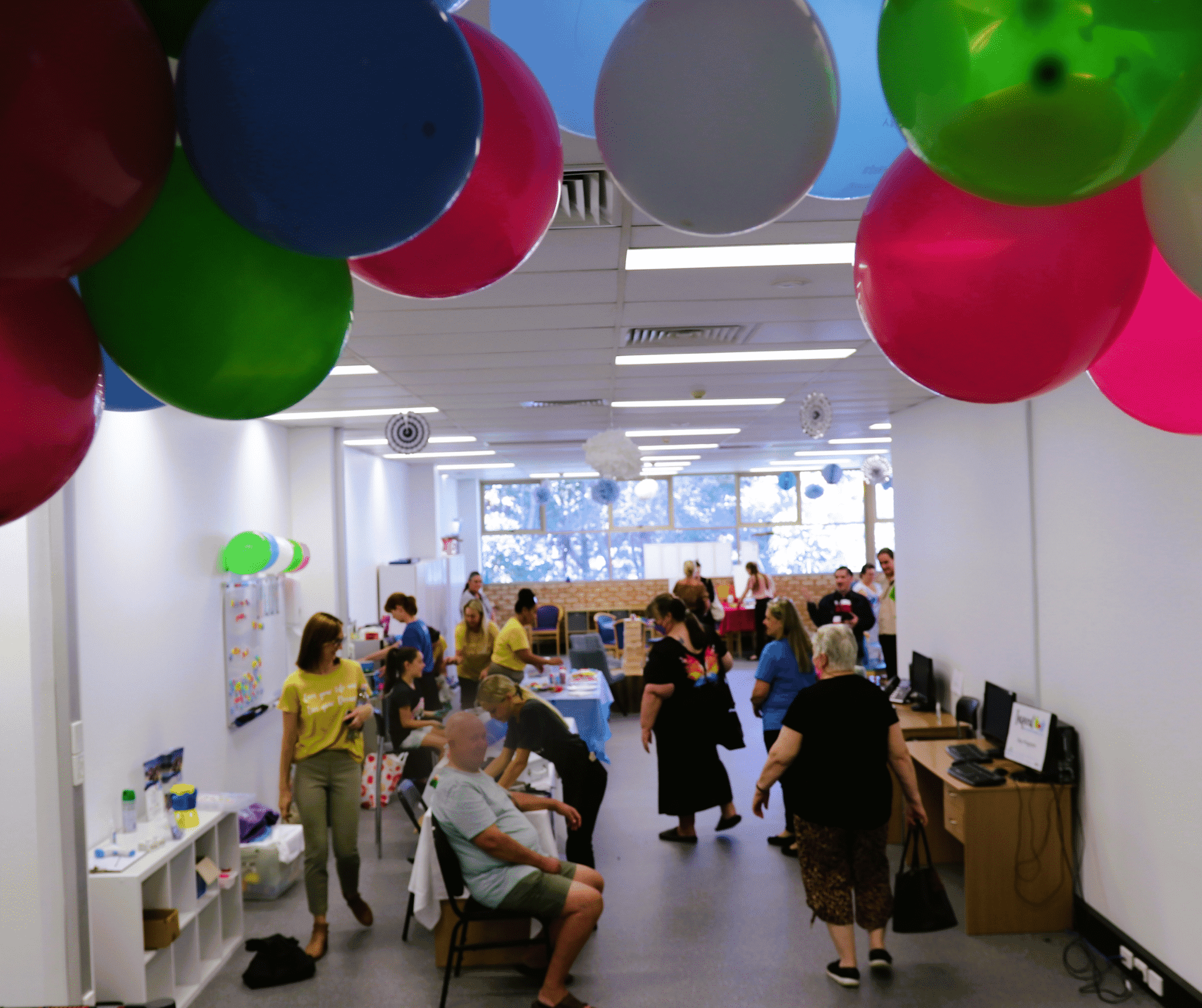 United Disability Care hosted an open day at Inspired in Tweed Heads at the start of April 2022. The day was all about showing what activities our Inspired Day Program and our caring staff have to offer and enabling more people with a disability to get involved with our NDIS day support services. The Open Day was a fun event filled with exciting activities and community involvement. It was an amazing chance to meet everyone, network and engage with people from all walks of life. The people attending were able to participate in a multitude of activities, just like in our NDIS day program in Tweed Heads! The activities included cupcake decoration, musical instruments, painting, dancing, games and puzzles. We also had a sausage sizzle and a nurse's station for health checks. Our lovely and dedicated staff members organized all the activities and stations for the day and were so helpful to all the visitors.
NDIS support services on the Tweed Coast
We'd like to especially thank our Area Manager for Community, Debra Sinclair, for organizing and coordinating the entire open day. Deb's dedication and kindness is such an asset to UDC and she has created so many creative and constructive activities for the Tweed day program. At the end of last year, we welcomed Deb back to UDC and the Tweed Heads office. Deb has a wealth of experience in the NDIS and disability space. She is supporting people across northern NSW and Tweed Heads, Gold Coast and Brisbane in the role of Area Manager. Deb really went above and beyond in organising an amazing open day for the people we support, their families, support workers, and other people working in the disability sector. You can meet Deb and the other members of our leadership team here!
NDIS day program
UDC runs NDIS Day Programs in Tweed Heads and Coffs Harbour. They are a great way for people with a disability to participate in fun, educational and exciting activities during the day. Our day programs have a monthly timetable so you'll be able to get to know all activities beforehand. For this month, the activities include Geocaching, an outdoor exercise where you'll search for hidden objects in nature! Other activities for the month of May include science experiments, cooking skills, crafts, bingo, games, and music! These activities certainly won't leave you bored – what a fun way to spend the day, make new friends and to engage with others in the community. For the future timetables, we may keep popular activities and add new ones based on your wishes. So, make sure to let Deb or your support worker know if you have any special requests for fun activities. UDC is all about supporting you to reach your goals, gain independence and to get you to love your life and live your dreams.
Other upcoming events
UDC has organised many successful events in the past such as our Robina office Open Day on the Gold Coast in 2019 and surf lessons in our Coffs Harbour location in the same year. Some of our most popular events have been the indoor skydiving events at iFLY in 2019 and 2021, where UDC sponsored 50 people with a disability to experience indoor skydiving to celebrate the International Day of People with Disability (IDPWD). People of all abilities were able to enjoy flying in a wind tunnel that stimulates skydiving without getting on an airplane! Luckily, we have another event coming up in June 2022 and there is still time to come along! If you're interested in the iFLY event, contact us now to reserve your spot. All in all, we are so grateful to have such committed staff members like Deb to be able to organize these amazing events for the community and people with a disability. If you or someone you know is looking to start a career in the disability industry, we're always looking for more amazing support workers and other support staff to join our team.